Yesterday I had the privilege of seeing Death of a Salesman on Broadway, starring Philip Seymour Hoffman and Andrew Garfield. Disclaimer: these guys were on their fifth live show when I saw this during previews, and it's obvious that there are still some things that they're working on. Also, Philip Seymour Hoffman has been ill this past week with the flu. So I guess what I'm getting at is that it's a bit unfair to judge them quite yet, so rather than give a full on critical review, I'd rather just put out my impressions of the show, given where it's at right now.


Andrew Garfield is a wee bit young for Biff. Yeah, I know he's only six or so years younger than the character, but he's pretty youthful looking. Also, there's a bit of the disconnect with the text, because of the several times that they mention how Biff is supposed to be buff (sorry). Not that he's not a fit guy, but it doesn't quite work when he tells his brother that men built like them ought to be working outside, cause obviously he's got the body of a lumberjack or a railroad worker.
Look, he's a thin dude, that's all I'm saying.
However, it's a relatively minor issue, because for the most part he does a really good job. Especially in the scene where he finally he tells his father that guys like him are a dime a dozen, and that he's never going to be a great leader of men. It's a good moment. The issues are minor, like the fact that he's obviously more used to film than the stage and occasionally over-emotes, but that will come with time. This is his Broadway debut, and he shows a lot of promise. Also...he does a really good 1940s-ish Brooklyn accent. It's subtle and not cartoonish at all, but you can definitely tell where he's supposed to be from.
The mother (played by Linda Edmond) is wonderful. Out of the entire cast, I could see her getting a Tony for her work in this. She's strong but loving, and so on point as a woman who's trying to deal with a husband who's losing it and two sons who don't provide the support the family needs. Linda Loman is a great role, and she nails it. You can see the love she has for her family, as well as how frustrated she is with all of them.
Special shout out to Fran Kranz, who plays Bernard, the nerdy boy next door who grows up to be a successful lawyer. I think he did a really good job with a smallish role in his Broadway debut. Well done, you.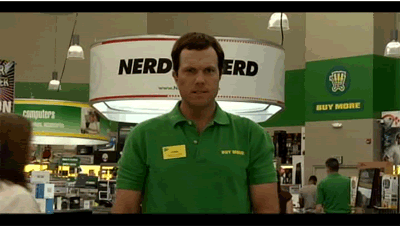 I really like that they used the set design from the original production in the 40s. It works well with the show, but it also creates a nice connection with the time period the show is set in. Honestly, why mess with a really wonderful working set when you've already got one lying around?
There are some minor pacing issues that I noticed. But I'm 100% confident that will have been worked out by the time the show actually opens.
Ultimately, I have only one real complaint about the show, and unfortunately it has to do with Philip Seymour Hoffman's depiction of Willy Loman. When Dustin Hoffman did the role, he played it sort of frail and doddering, but still trying to feel in control, so you felt bad for him. Brian Dennehy is a big, imposing guy, so it's devastating when you see him crumbled and broken. With Hoffman, on the other hand, I don't feel like he does quite enough to be a sympathetic character. So the ending doesn't have the emotional resonance that it could have had otherwise.
Overall, I had a really good time. This is a solid production of a wonderful show and I think that by the time it actually opens, it will be a top notch contender for the Tonys. Definitely worth checking it out if you get a chance!