As surprising as it may seem, this is my first go around with the blockbuster juggernaut that is The Terminator. It was kind of one of those film series that I'd always meant to watch but never got around to. It makes our list at #264. Here we go.


Two naked men fall from the sky. (Somewhere out there is a very desperate woman with a magic lamp.) The first is a Terminator cyborg sent from the future to kill Sarah Connor, and the second is Kyle Reece, a human sent to protect her. Let the games begin!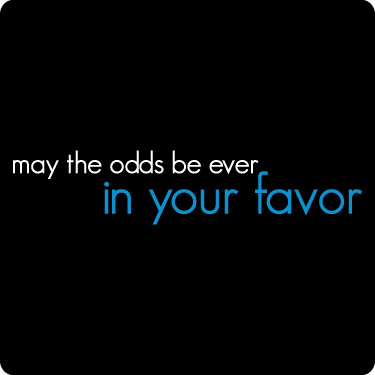 Sorry. It literally could not be helped.
Anyway, Sarah Connor is just some random waitress, but she also happens to be the woman who gives birth to
Jesus Christ
John Connor. Who is the leader of the resistance in the future, where the world has been taken over by angry angry robots. She's the one who teaches John everything he knows. As you can imagine, her future role as a gun-toting, robot-killing ultimate mama bear comes as a bit of a shock to her.
She doesn't really have a whole lot of time to dwell though, because this jerk-off cyborg insists on trying to kill her and Kyle every five minutes.
Luckily for everyone involved, Kyle's pretty much a bad ass and Sarah is incredibly adaptable. Seriously, she's a trooper through all this.
There's another piece of the puzzle, though. Kyle Reece isn't there just to protect Sarah. Basically, John Connor has to send his friend Kyle back in time, fully aware that he's
going to die
, so that he can bang John's mom. Otherwise no John Connor, and no rebellion. Oh predestination paradox, thou art a bitch.
So yeah, Kyle and Sarah manage to kill the Terminator, but Kyle dies in the attempt. Sarah comes out of the battle a stronger woman with a purpose...and a future rebel leader growing in her tummy. Yay for sequels!
Random Musings:
Kick ass "high tech" 80s opening credit sequence: check. Arnold Schwarzenegger's naked ass: check. Oh yes. Here we go.
OK guys, if you saw Arnold walking down the street, would you honestly try to start shit with him? I don't care if he's naked, he's a freaking Austrian bodybuilder the size of four ordinary men who could probably kill you with his big toe. Come on. Side note: was that dumbass punk Bill Paxton?
Nice.
Wow, remember back when the phone book was the best way to stalk someone? Ah, those innocent, carefree times.
Sarah Connor just admirably and succinctly demonstrated why I lasted about two and a half days working at a restaurant.
So, the Terminator's plan is to just go through all the Sarah Connors in the phone book until he kills the right one? That seems...well, kind of low tech for a robot from the future.
OMG Sarah Connor has a bearded dragon named Pugsley? That's probably the cutest thing I've ever heard.
Gotta love the club Sarah runs into, Tech-Noir. The 80s projectile vomited all over that place.
What I'm getting from the Terminator is that he's not hyper concerned about collateral damage. Or, you know, running out of bullets.
I'm kind of used to Linda Hamilton being a total badass, but she's pretty ineffectual in this movie, isn't she? Edit: I take it all back. "Move it, soldier!" There's the Linda Hamilton I know and love.
OK, so not a fan of watching the Terminator operate on himself. I can't even watch when I get my blood drawn, how do you expect me to cope with watching Arnie cut his eye out with a scalpel?
Just throwing this out there: Sarah Connor's having a weird fucking day.
I love the image of the girl in the future sitting in front of the television...only now they're using televisions as fireplaces. That's just cool.
I really like how the Terminator has a program that cycles through a variety of potential responses. Including, "Fuck you, asshole!" I can only assume that these cyborgs were programmed in Brooklyn.
Not going to lie, I'm kind of crushing on Kyle Reece a little bit. Oh shit he's dead. :(
It obviously had to happen, but that doesn't make me any less sad.
So that's The Terminator. You guys, I think I actually love The Terminator. It has a lot of elements that I look for in a movie. I really enjoy sci-fi, and this has a cool futuristic world and robots and what can I say, I'm a sucker for a closed time loop, ok? Also actually very into the relationship between Kyle and Sarah. For a dude's movie, the romance is pretty well done. And let's just talk about Sarah, for a minute. What a BAMF! I'm really impressed that a guy wrote such a great, realistic female character. They don't sacrifice her femininity for her ability to deal with dangerous situations in smart and useful ways. She has moments of self doubt and disbelief, but she is also capable of great strength and intelligence. Good on her!
Oh and Arnold. He's good too. I mean, he just walks around shooting people, not a huge amount of acting skill required, but he is very menacing, I will give him that.
That's it for me. Thanks for reading, and come back next time for Terminator 2: Judgment Day. Because why not?