Hello all. Today is the one year anniversary of my very first movie review!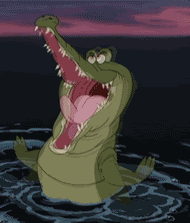 It was
The Sound of Music
, and it was roughly the length of a Bible.
I've learned a lot since then, and I've really enjoyed watching all these great (and let's face it, not so great) films, writing about them, and of course, hearing back from my wonderful readers. Especially my mom, who tries to stealthily comment anonymously so that I won't know it's her. It doesn't work, but it's appreciated all the same!
Just wanted to say a quick thank you to everyone who's been reading and following along with me over the past year. Brace yourselves, because we've still got a long way to go.
Oh and hey, if you think that you missed any of my reviews over the past year, and you're losing sleep at night over the thought of losing out on any of my oh-so-clever witticisms, I happen to have a handy dandy link to my archive that I update
whenever I remember to
regularly.
The 1000 Movie Journey Archive
It's also available on my right-hand side bar.
Thanks for reading, and I look forward to another 10-15 years of reviewing this insanely long list of movies!